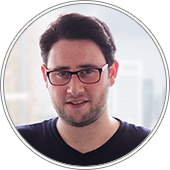 My name is Yair, I'm a highly motivated UX/UI Designer who value team collaboration and performance in design. 
Over my 7 year of experience I've had the pleasure of working in different tech companies on a range of products and advertisers and I was responsible for couple of major UI branding. 
Proficient in all major elements of design: User Interface, User Experience, Branding, Graphics, Logo Design, Illustration and Animation.
Interested to know more about me and my projects?
Contact me by Email (yairshin@gmail.com) or any Social Media that you prefer and we'll
will take it from there.